Physical Education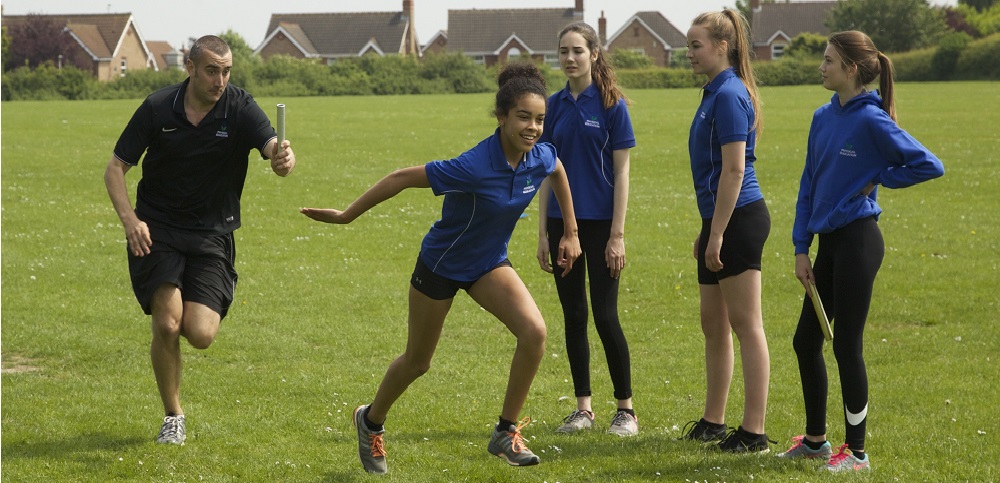 Woodbrook Vale has a vibrant and action packed program.
Lessons are full of energy delivering high quality PE that caters for every student. Every half term there is a different sport on offer. We cover a wide variety of topics that include:
| | | |
| --- | --- | --- |
| Athletics | Gymnastics | Netball |
| Badminton | Cricket | Football |
| Basketball | Dance | Healthy Exercise |
| Fencing | Tennis | Outdoor Education |
| Volleyball | Rounders | Table Tennis |
| Trampolining | Rugby | Boxercise |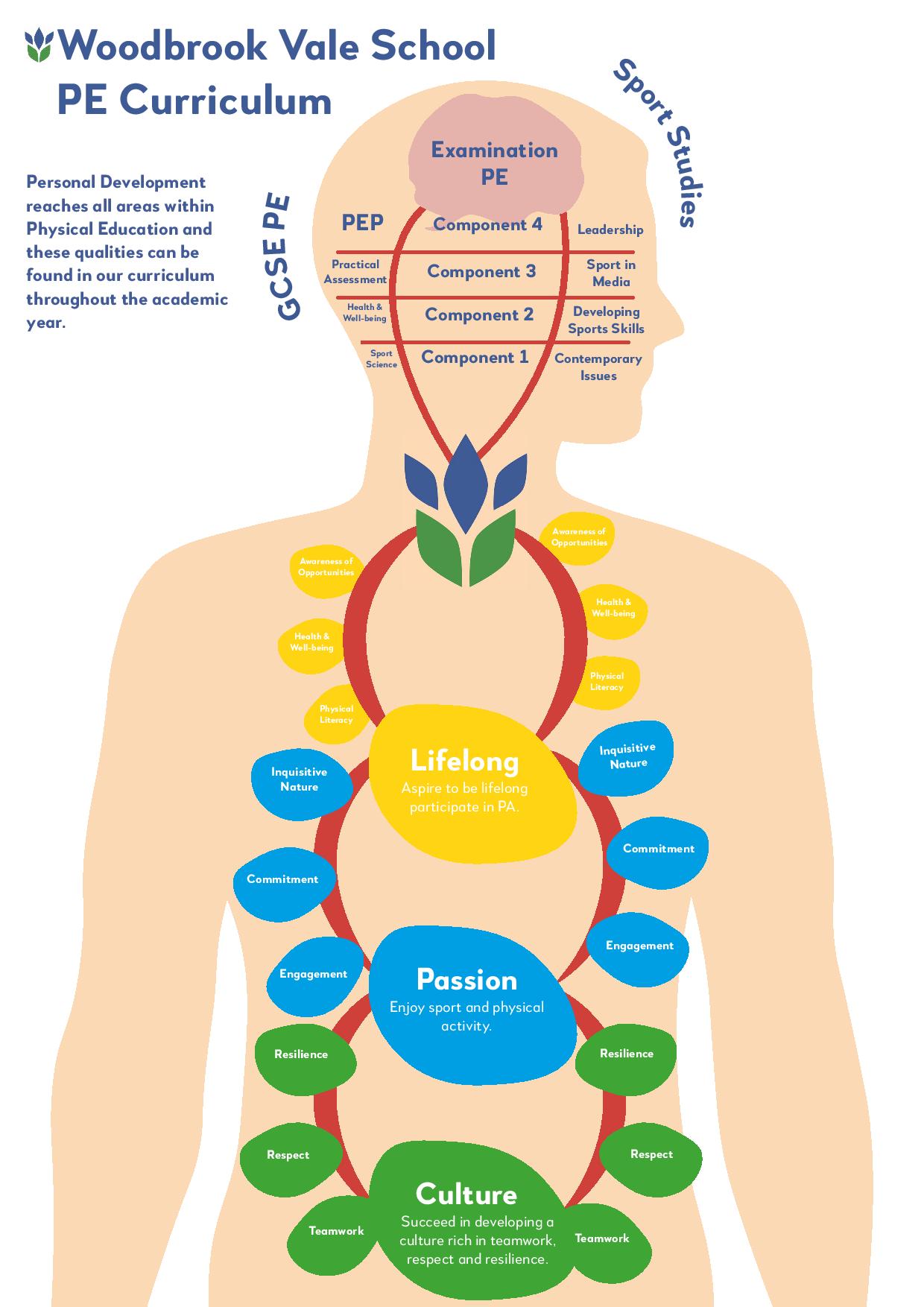 GCSE
GCSE PE is the ideal course for students who have a passion for sport and want to build on the enjoyment they get from participating in physical activity. The course requires students to have a wide range of practical skills and a strong understanding of the theoretical side of sport.
The topics you will study in your theory lessons cover the scientific, health and social aspects of sport. They include:
Applied anatomy and physiology
Movement analysis
Physical training and the use of data
Health, fitness and well being
Sport psychology
Socio-cultural influences
Should I take PE at GCSE?
This course will be best for students who enjoy both practical and technical aspects of sport and have an interest in Biology, Physiology and Sports Coaching.
Teaching strategies
The course has a large theoretical element, putting into use the theory which is studied in the classroom. Students will analyse their own and others' performance in order to understand and improve their own outcomes.
Assessment
Marks for the final examination are awarded for practical performance in three different activities, these must be from a specified list including an individual event, a team event and a third activity that can be either individual or team.
Practical performance: 40%
Written examination: 60%
Beyond GCSE?
There is a very wide choice of courses suitable for progression from GCSE PE, including various vocational Sports courses and A-level PE.
PE staff will be available to discuss the course and any further information you require.