Parent Consultative Forum
We have recently established a parent consultative forum. This group has a number of purposes as outlined on the image below: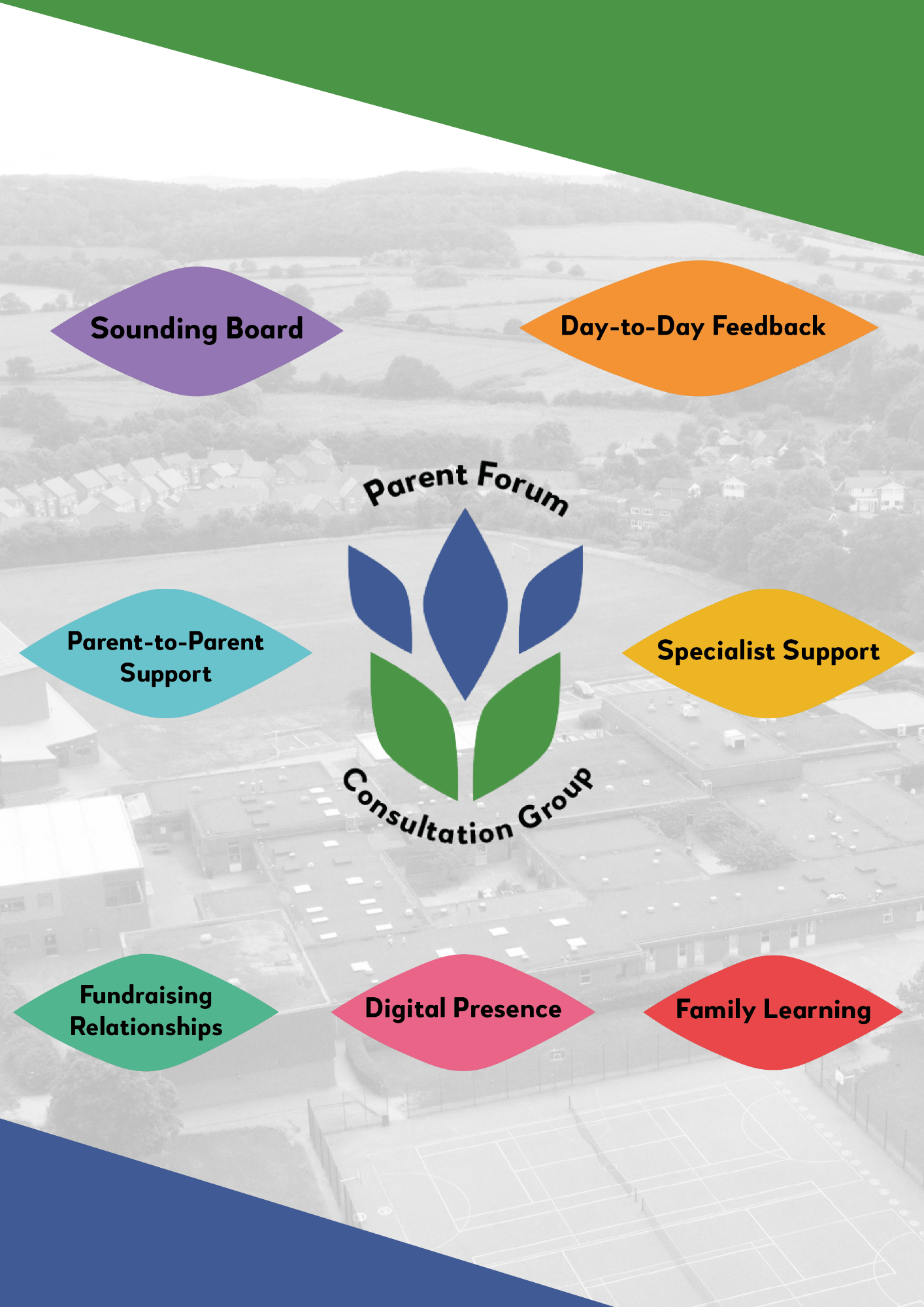 The forum will meet termly and already we are excited about the impact that the forum will have.
If you would like further information about this group please contact Mrs Anderson.