Careers
Woodbrook Vale School is committed to providing a planned programme of Career Education Information, Advice and Guidance (CEIAG) to all its students from Year 7 onwards.
We have a Careers Advisor who is employed by our school, so a specialist service for Career Guidance & Careers Education can be accessed at any time by our students.
All careers activities are arranged in line with the school's safeguarding policy which can be found in the 'Policies' section of school website here.
Our Careers Library is stocked with the most current resources including the latest further education prospectuses. On our website you will find lots of useful and informative links relating to Careers Education, Information Advice and Guidance.
We produce a weekly newsletter focused on careers with opportunities, information and initiatives for our students. The archive of newsletters can be found on the school website using this link -
A specialist piece of careers software called unifrog is available to all students using the link below. The software allows students to explore different careers and investigate potential college or university courses, apprenticeships, build their personal statement and C.V. Parents can have their own logins to unifrog to support their children with their career planning.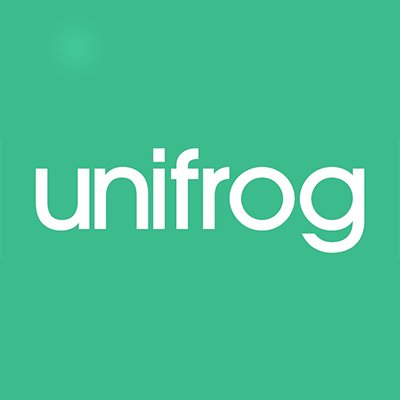 If you have forgotten your password then use the 'Forgotten your details?' link on the unfrog homepage or email Mrs McSwiney for more info.
Any queries then please see Mrs McSwiney (Careers Leader) or Mr Hynes (Deputy Headteacher).
Careerometer: A tool to compare jobs
Use the Careerometer to compare different jobs — salary, working hours, etc.
Click the dotted square. Type in the first career that you think you might be interested in and select from the drop-down list, then add your second and third choice to see the comparison
Provider Access
Each student through their time at Woodbrook Vale School has access to:
Independent and impartial career guidance
Help centred around their individual needs
Access to a qualified Career Guidance Practitioner
A structured, broad, balanced CEIAG programme in Years 7-11 that is integrated into the curriculum within the school
Information to allow the student to make well informed choices and decisions
We provide opportunities for students to attend various events throughout the year which helps to enhance our CEIAG programme. We also provide career specific assemblies, presentations, visits and taster days for our students.
If you are an education or training provider who would like to share your opportunities with our students then please contact Mr P Hynes (phynes@wbvs.co.uk) in the first instance. We will ensure that your request is appropriate for our students and then can arrange a suitable session that may be part of a dedicated careers (Personal Development) lesson, an assembly or an existing calendared school event. There are a variety of spaces that can be used for such sessions that include classrooms, the lecture theatre, the drama studio or the dining hall. We have the full range of audio-visual facilities and wireless Internet access available in all school spaces.
Careers Strategy
The school's careers strategy can be found below.
There are 8 Gatsby Benchmarks which are the key areas for supporting students in terms of the careers education in schools. Further information about the Gatsby Benchmarks can be found here
The school completes a self-audit against the benchmarks usually twice per year. Our latest Compass+ evaluation against the Gatsby Benchmarks can be found below -
Destinations Data
Please use the link below to see the table for our destinations data.