Arts Award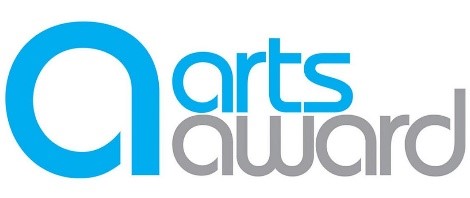 "The Arts Award is a unique qualification that supports anyone up to 25 years to grow as artists and arts leaders, inspiring them to connect with and take part in the wider arts through taking challenges in an art form from fashion to digital art."
Woodbrook Vale School has been delivering the Bronze Arts Award as an optional project to students in Year 9 for the last 12 years. The award is a nationally recognised qualification that is managed by Trinity College London in association with Arts Council England.
Students work on their project both in and out of school time, which better prepares them for taking up Art, Design & Technology GCSE subjects. The qualification also boosts confidence, independence and communication skills.
To achieve the award, four parts have to be completed:
Part A "Take Part"- Learning a new skill or improving an existing one.
Part B "Be the Audience" – Visiting a gallery or museum and writing a review.
Part C "Arts Inspiration" – Researching a project about an artist.
Part D "Skills Share" – Teaching a skill to someone else
At Woodbrook Vale School students will produce a visual arts project which will give them the opportunity to develop their arts skills. Students are encouraged to work independently on their own project, exploring a variety of stimulating personal responses.