We day 2019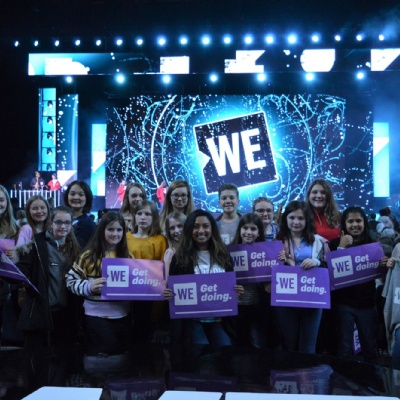 Woodbrook Vale were invited to attend WE Day at the SSE Arena, Wembley.
Students cannot buy a ticket to attend WE Day, instead they earn it through participating in a year-long WE Schools service programme - in one local action and one global action. WE Day is a movement that brings together world renowned speakers and performers with tens of thousands of youths all around the UK to celebrate the power young people have to change the world. Two students from Woodbrook Vale School were selected to go backstage and meet the Duke and Duchess of Sussex to discuss the environmental projects they are planning in school.
Click here to view the photo gallery.