Apply for your place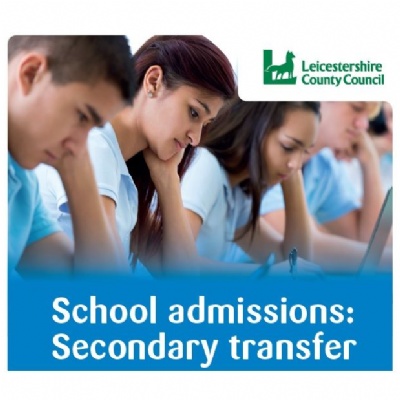 The process has now begun for those children who will be due to move from primary to high, or high to upper schools within Leicestershire from the Autumn Term 2020.
All parents need to apply – even for their child to attend the catchment area school for their home address as transfer to the next school is not automatic. The closing date for applications is 31st October 2019. Applications received after this date will be considered as late and may not be offered a place at any of their preferred schools.
Applications can be made at www.leicestershire.gov.uk/admissions
For more information, contact School Admissions on 0116 305 6684