GCSE Results 2017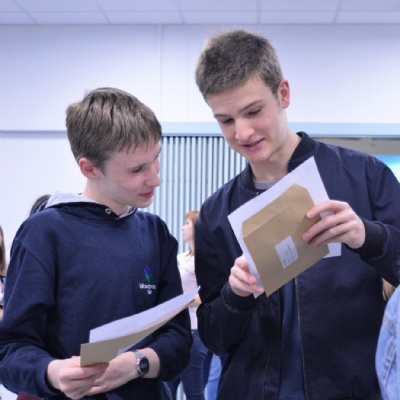 Woodbrook Vale School achieves OUTSTANDING GCSE Results.
Message from Mr Peat, Headteacher
'Congratulations to our Year 11 students who achieved outstanding success in their GCSE examinations. Provisional Progress 8 scores have now been published and I am proud to announce that Woodbrook Vale achieved a stunning score of +0.36.
| Headline Measures (Provisional) | Woodbrook Vale 2017 |
| --- | --- |
| Progress 8 | +0.36 |
| Attainment 8 | 53.0 |
| % English and maths (4+) (4 = old grade "C") | 79.5 |
| % English and maths (5+) | 62.9 |
| % EBacc | 44.4 |
| GCSE Subjects 2017 | % 4-9 | % 5-9 |
| --- | --- | --- |
| English Language | 78.8 | 65.6 |
| English Literature | 87.9 | 69.8 |
| Maths | 81.5 | 65.6 |
This figure is well above the national average and makes us one of the highest performing schools in Leicestershire. It means that students at our school made significantly more progress than their national counterparts with similar starting points. This excellent progress score is matched by outstanding results across a range of national attainment measures. We look forward to continuing our positive trend of results in future years. Well done to all our former students!'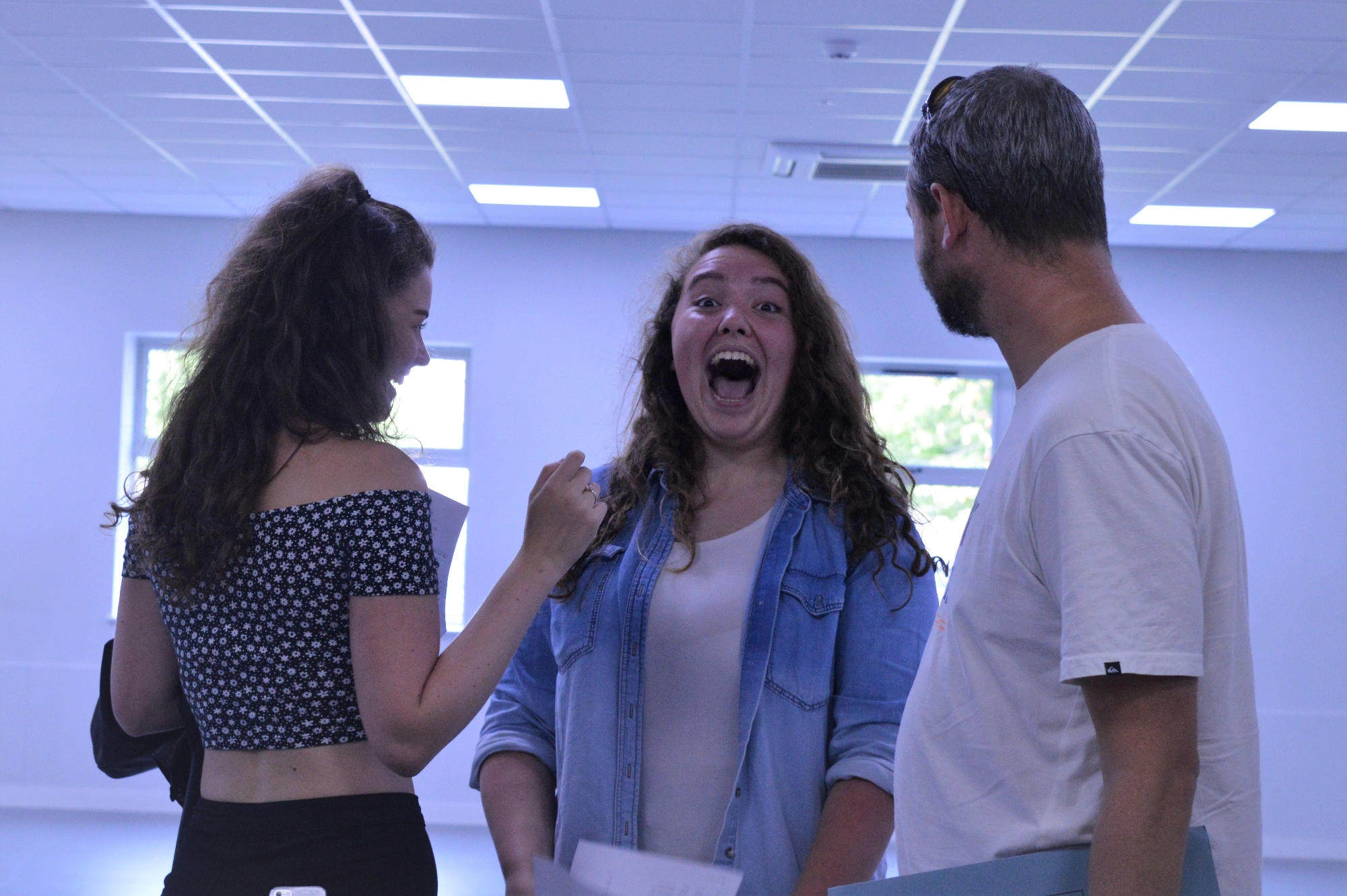 Progress 8 Explained
The Progess 8 score shows how much progress students at Woodbrook Vale have made between the end of key stage 2 and the end of key stage 4, compared to students across England who received similar results at the end of key stage 2. This is based on results in up to 8 qualifications, which include English, maths, 3 English Baccalaureate qualifications including sciences, computer science, history, geography and languages, and 3 other additional approved qualifications. A score above zero means students made more progress, on average, than students across England who got similar results at the end of key stage 2.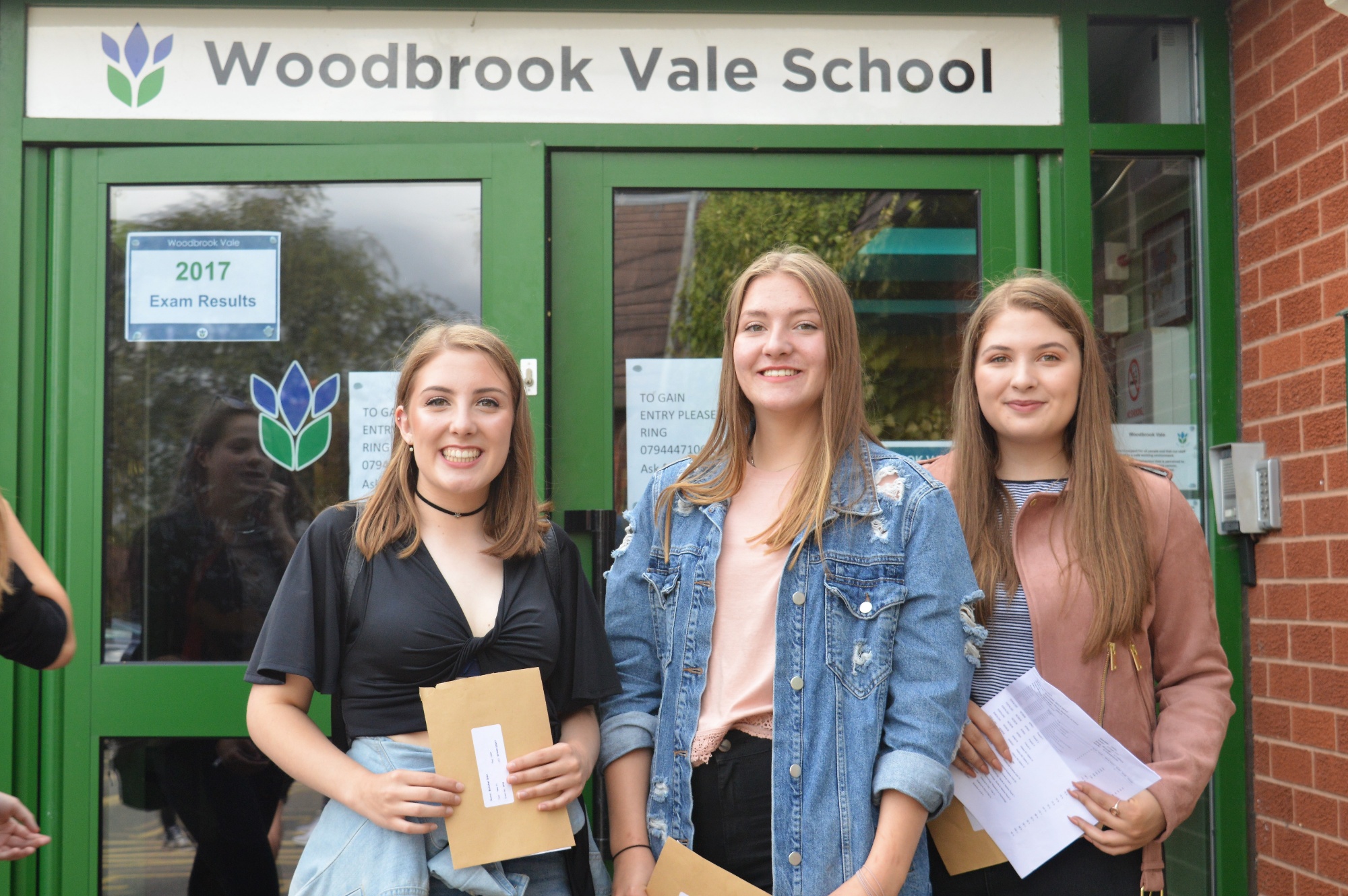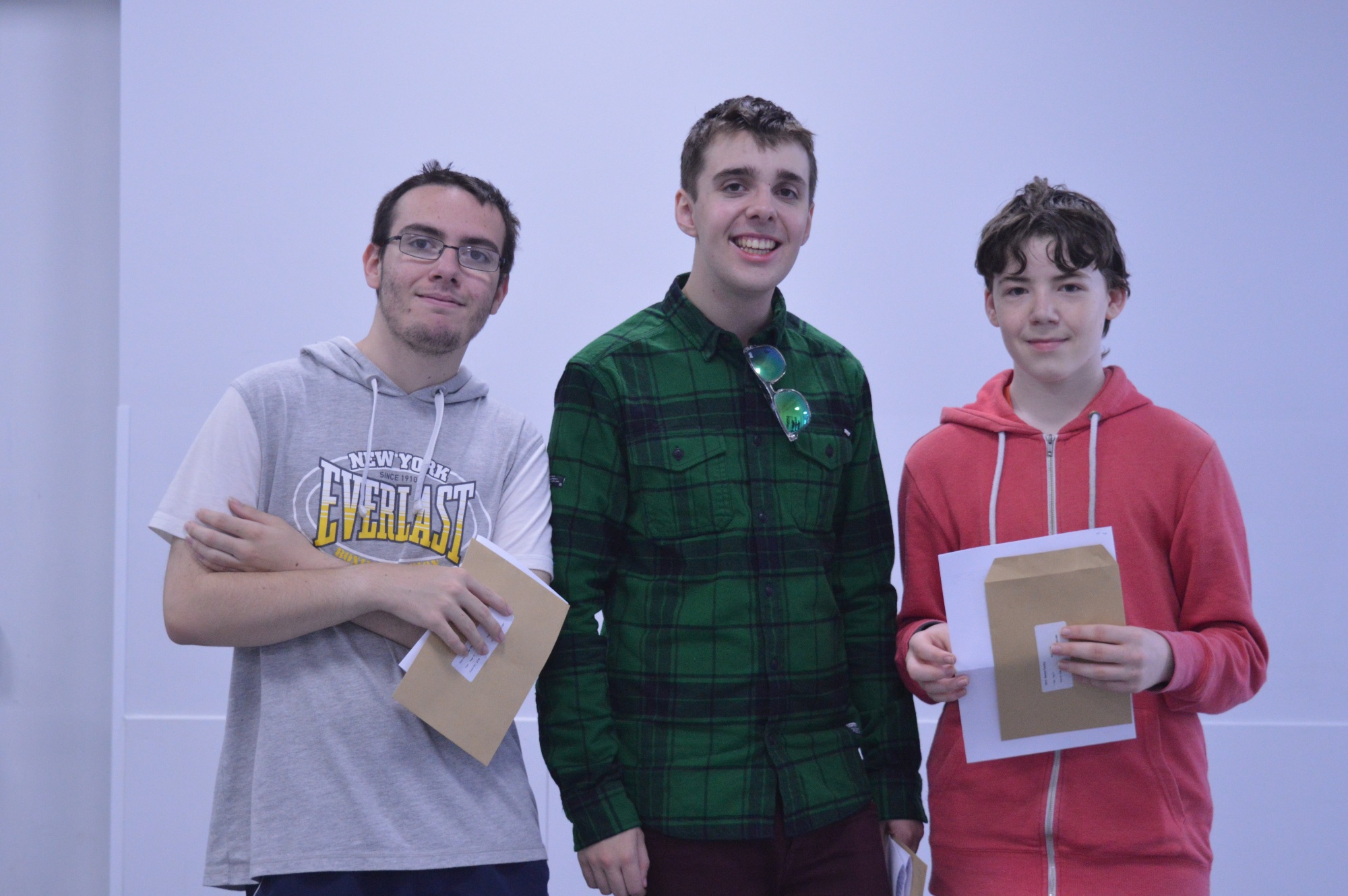 Message from Mrs Kell, Head of Year 11 (2016-17)
'Old Year 11 what more is there to say? Well done to all of you. Absolute superstars! Congratulations on a monumental effort throughout your time at Woodbrook Vale and in particular that extra special last push that you showed in the weeks leading up to exam season.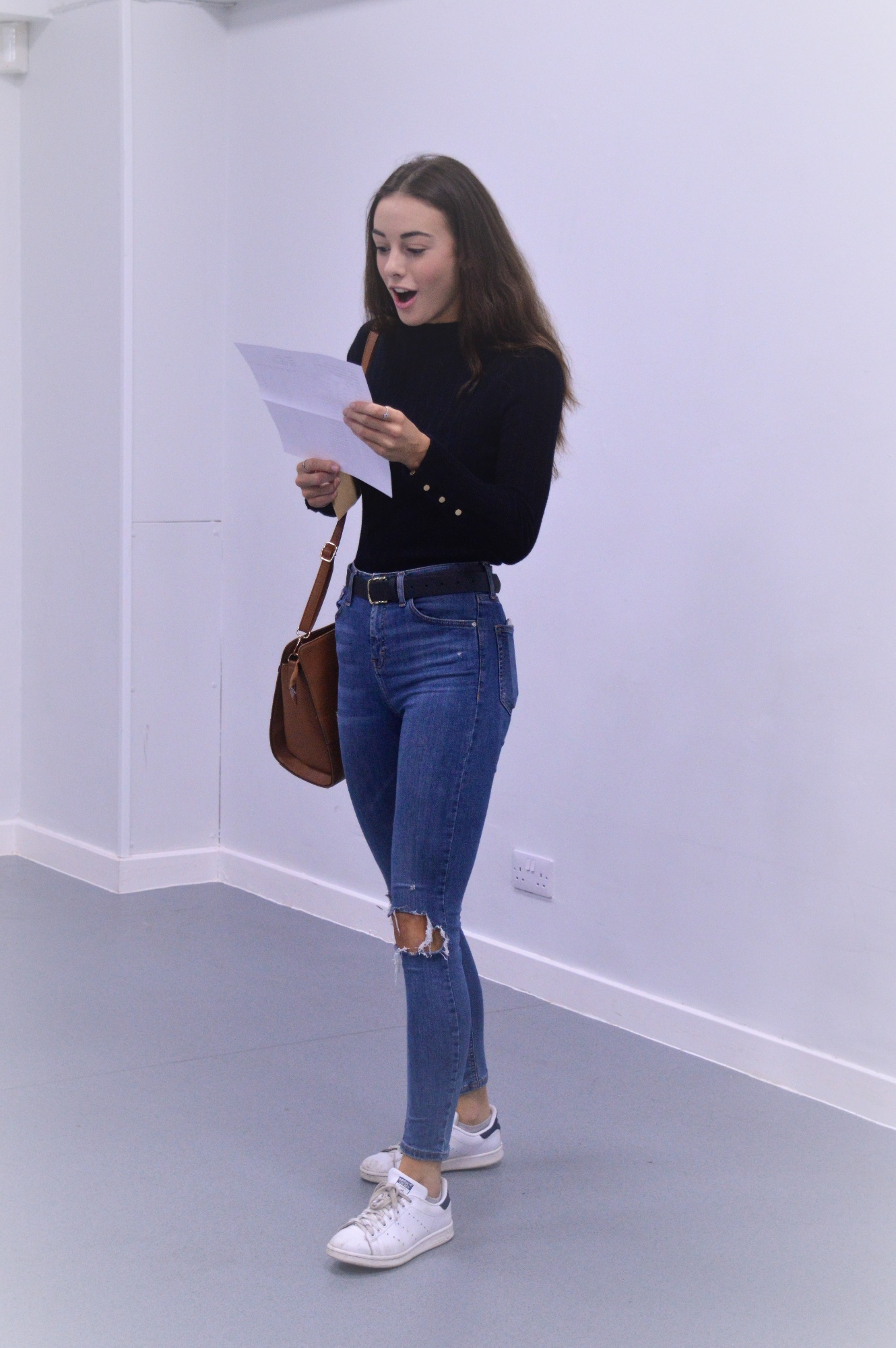 It goes without saying that I am immensely proud of all of you, not only in your fabulous results that you worked so hard for, but also of the considerate and ambitious people that you have become.
In total honesty there were days and weeks where you had me a little worried and a little sleep deprived but of course your perseverance, dedication and drive shone through in the end. Seeing your faces at results day was genuinely a privilege, and I could not have been happier watching you obtain the results that you deserve.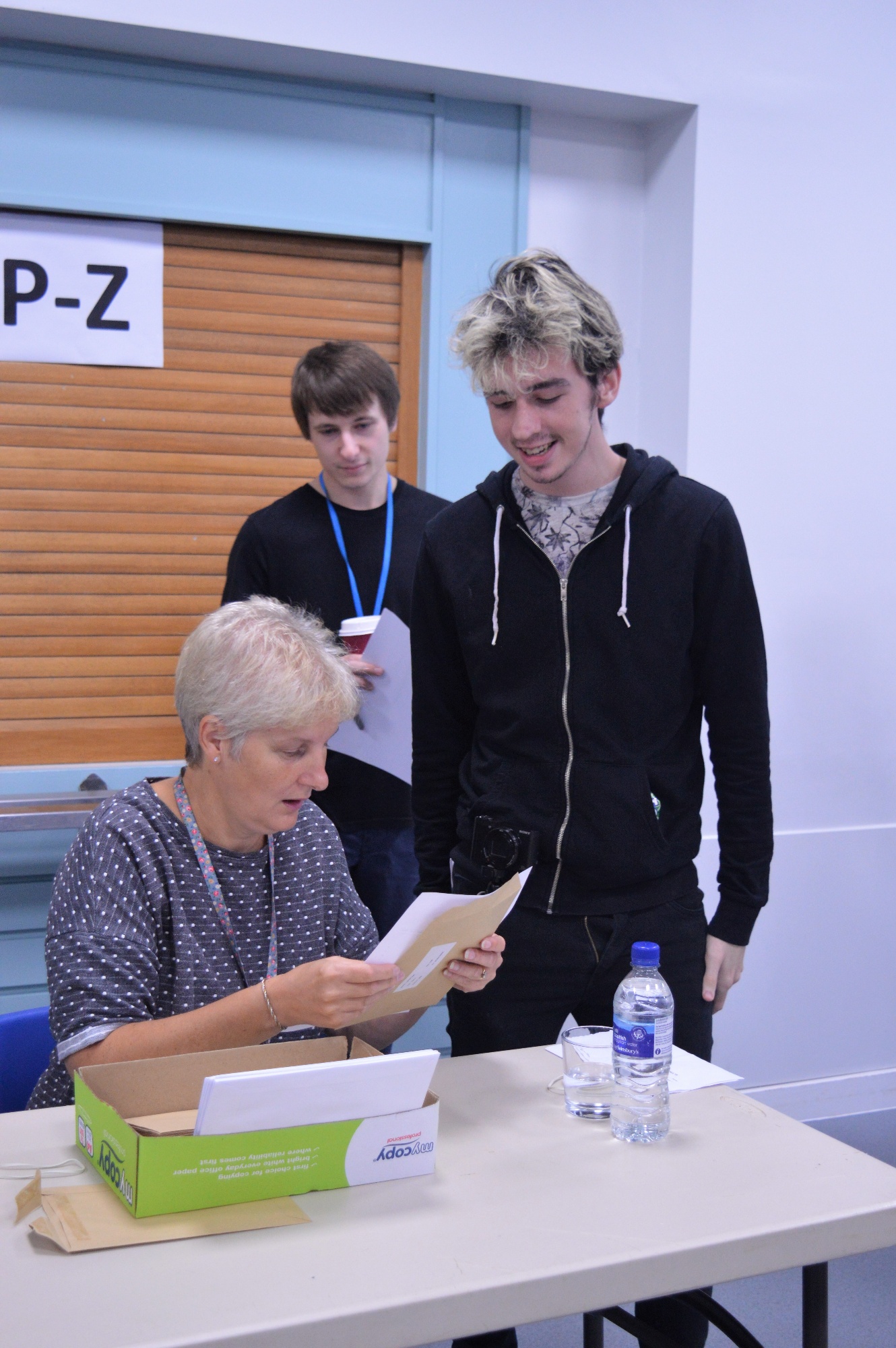 All that is really left for me to leave you with is a massive thank you. Thank you for always bringing something new to my working day, thank you for always making me smile with your unique sense of humour and thank you most of all for tackling each day head on and making my role as your Head of Year an absolute delight. Year 11 you are the toughest act yet to follow and I hope the current Year 11 have been watching you and learning from all of your experiences at Woodbrook Vale. Good luck for the adventures that lie ahead and I hope you can see now that digging deep was worth every step.'