KS1 Multi Skills Festival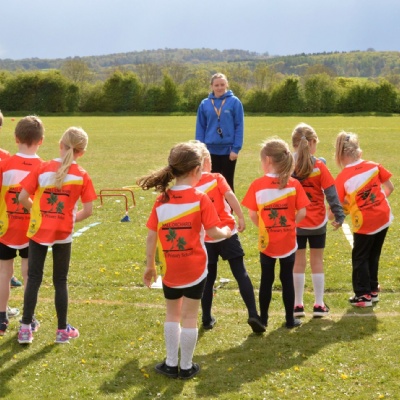 On Tuesday 25 April, Woodbrook Vale's Year 9 Sports Leaders hosted a KS1 multi skills festival for 6 local primary schools
The event was attended by Outwoods Edge, Holywell, Boothwood, Hall Orchard, Stonebow and Robert Bakewell primary schools. The 18 Sports Leaders were responsible for the planning, organisation and running of the whole event and what an incredible job they did!
The aim of the festival was to support KS1 children in developing their core skills of running, jumping, throwing, balance and coordination and of course to have fun representing their school (which for some would have been the first time).
The event culminated with a traditional fun egg and spoon race to determine the overall winners of the competition which went to Boothwood.
Yet again the WBV Sports Leaders were a credit to the school, with many parents and staff commenting on how impressed they were with their mature and hardworking manner