Woodthorpe Lodge Visit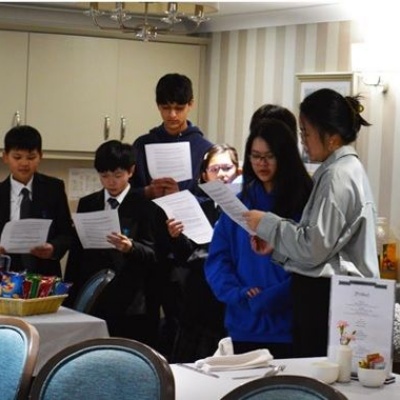 Last Friday, students from all year groups visited Wood Thorpe Lodge in order to celebrate and respect the culture of Chinese New Year with them.
When we arrived, we received a warm atmosphere from the residents and we were excited to share knowledge and traditions with them. They were very invested in the game of Chinese New Year Bingo, in which our Winner Michael was very happy to receive some mint flavoured chocolates!
This Year is the year of the Rabbit, which means this year is likely to be calm and gentle, bringing an energy that will help those looking for a balance life.
One of our Senior Student Leaders, Ibrahim Mughal, said - "It was a joyous experience, I really enjoyed talking to the residents, it was a learning curve"