Solutions For The Planet Visit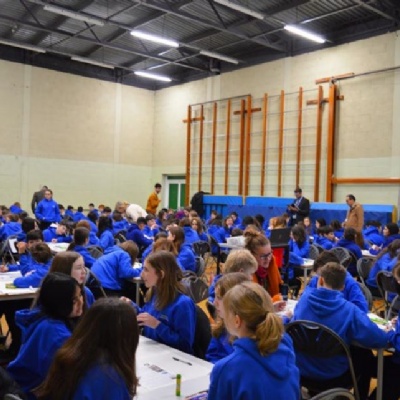 On Tuesday 17th January we welcomed Solutions For The Planet into Woodbrook Vale to run a
'Sustainability Big Ideas Day' with the whole of the Year 8 cohort.
The day started with students working in groups to identify key issues in their own lives that cause an impact on the environment, and it is fair to say they were quite shocked at some of the impacts they were having! The students then started looking at some of the causes and solutions to these problems on a global perspective.
The end of the day resulted in students working together to come up with a 'Big Idea' - a solution to one of the problems they had identified. Some groups even presented these to the 160 students and staff in the room - what an achievement!
Over the next few weeks some groups will be chosen to go forwards for the Regional and National
competitions to represent Woodbrook Vale with their ideas. Watch this space!