Personal Development
Personal Development lessons are taught once a week to years 7,8,9 and 11 and combine PSHEE; Citizenship and Careers Curriculums.
Activities are designed to help students improve their awareness and identity, develop talent and potential, facilitate employability, enhance quality of life and realise dreams and aspirations. The Personal Development course incorporates lots of active and stimulating learning outcomes. Our aim is to help students become confident, independent and responsible citizens, who are able to make good choices and decisions throughout their lives.
Careers Education
Careers Education is taught in all years, from Year 7 to Year 11. Younger students learn about their strengths and abilities, how to value and record their achievements and how decisions and choices affect their lives. Older students investigate careers and qualifications and look at life beyond school. This includes attending a careers fair where students meet local employers and representatives of further and higher education. They also have the opportunity to visit a university to inform and inspire them. During Key Stage 4, students have the opportunity to complete a week of Work Experience. All students have access to an independent careers interview, a careers library and interactive resources.
Lessons are organised around 6 themes, each year covering age appropriate issues.
Rights and Responsibilities
Careers
Identity and Diversity
Health and Wellbeing
Relationships and Risks
Economic Wellbeing
We use Personal Learning Thinking Skills to enable students to develop employability skills; these are matched to each topic and are revisited each year to allow students to see how they are progressing in each skill area.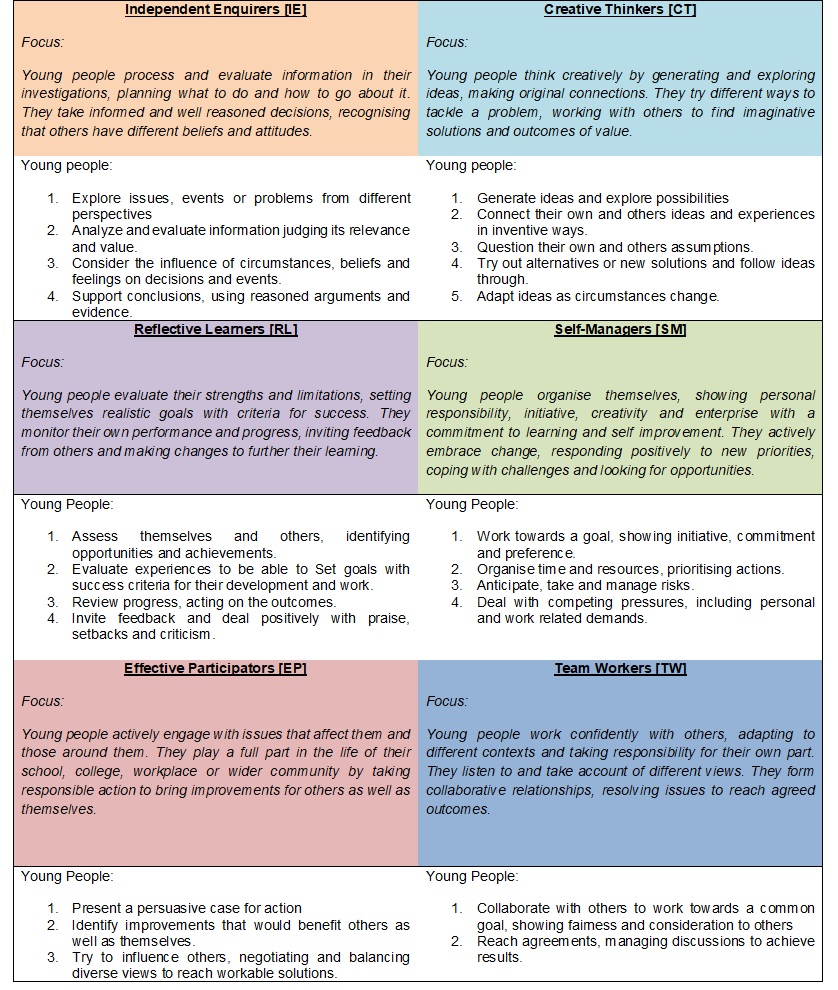 Please note Year 10 will cover the PD content in two drop down days through the academic year.