E-Safety Team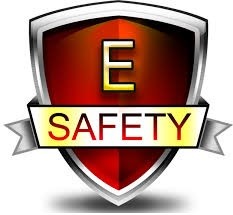 Supported by Mr Danby
Role Description
As part of the e-safety team, Student Leaders will calendar meetings regularly to discuss and suggest ways to help improve the online safety for our students. This will involve taking part and planning assemblies as well and being the student voice for issues and new trends that affect our students. Student Leaders will also raise awareness of Cyber-bullying and be a designated person for students to go to with issues or concerns around social media and gaming addictions. This role may involve supporting other students. Student Leaders can also coordinate extracurricular e-safety activities.
Student Leader Expectations
To calendar meetings regularly
To play a role in assemblies or whole school-safety initiatives e.g. International Safer Internet Day.
To offer suggestions about how e-safety could be improved for students.
Staff Support
Mr Danby will be available to support, however the promotion of e-safety will be led by the Student leader team.